McCAIN SAYS RAND PAUL WORKING FOR PUTIN
Crazy John McCain: "The Senator for Kentucky [Rand Paul] is now working for Vladimir Putin"Crazy John McCain, 2017.03.15, to the US Senate, about Senator Rand Paul and anyone else opposed to Montenegro joining NATO:
"The senator from Kentucky is now working for Vladimir Putin. You are achieving the objectives of Vladimir Putin, trying to dismember this small country which has already been the subject of an attempted coup. ... I note the senator from Kentucky leaving the floor without justification or any rationale for the action he has just taken. That is really remarkable - that a senator blocking a treaty that is supported by the overwhelming number, perhaps 98 at least of his colleagues, would come to the floor and object and walk away. The only conclusion you can draw when he walks away is he has no argument to be made. He has no justification for his objection to having a small nation be part of NATO that is under assault from the Russians. So, I repeat again, the senator from Kentucky is now working for Vladimir Putin."
Rand Paul responds:
"I think he makes a really, really strong case for term limits. I think maybe he's past his prime. I think maybe he's gotten a little bit unhinged. If we put active troops and got involved in combat where McCain wants us to be, they put a little angry McCain on the globe, on the map. It's virtually everywhere."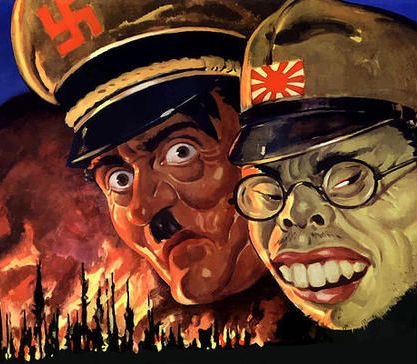 Rand Paul, last week:
"Currently, the United States has troops in dozens of countries and is actively fighting in Iraq, Syria, Libya, and Yemen (with the occasional drone strike in Pakistan). In addition, the United States is pledged to defend 28 countries in NATO. It is unwise to expand the monetary and military obligations of the United States given the burden of our $20 trillion debt."
MONTENEGRO'S ACCESSION INTO NATO

Congressional Record: Proceedings, Debates of the U.S. Congress. 115th Congress, 1st Session, March 15, 2017. Issue: Vol. 163, No. 45. Pages S1827-S1830.

Mr. McCAIN. Mr. President, I am pleased to be in the company of the distinguished Senator from Maryland, Mr. Cardin, the ranking member on the Foreign Relations Committee and one who is most knowledgeable on issues of national security and foreign policy. I believe that Senator Shaheen from New Hampshire will be joining us.

This is an issue that I am sorry has to be brought up in this fashion. It concerns a little country that wants to be a part of the European Union, that wants to be a part of the values, customs, and ideals of the West and has been under significant pressure and even assault from Russia.

In fact, although it wasn't as recognized as it should have been at the time, Russia has sought to keep Montenegro from becoming a NATO member, launching an anti-NATO campaign that has been both brazen and unscrupulous. Russia has exerted outsized influence to stop Montenegro's membership, calling further NATO enlargement a "provocation." Russia went so far as to plot a coup d'etat in which they planned to assassinate the Montenegrin Prime Minister and seize control of government buildings in the capital. I repeat: The Russians tried a coup in Montenegro. They wanted to kill the Prime Minister and overthrow the government in order to keep Montenegro from becoming a part of NATO.

If we send this clear message to Russia that it won't have veto power over NATO enlargement decisions--and, frankly, I am puzzled that there is any objection to this, considering the fact that Montenegro has spent the last 7 years preparing for NATO eligibility. This has strengthened the country's defense and intelligence forces and transformed the country into a strong Western ally.

It is a small country and a beautiful country, but it is an important Balkan nation. Its membership in NATO would improve the stability in the region, where, I know my colleagues would agree, there is great instability.

Stopping Montenegro's NATO candidacy would represent a significant shift in U.S. policy and signify an acquiescence to Moscow's growing influence in the Balkans, producing a ripple effect throughout the region that would have profound ramifications on our shared security interests.

The United States has benefited tremendously from peace and stability in Europe, and the foundation of that

[[Page S1828]]

peace and stability is NATO. That is why we should stand with Montenegro or risk undermining our vision of a Europe that is whole, free, and at peace.

I see my two colleagues here, Senator Cardin and Senator Shaheen. So I will conclude by saying this. This is a small country. This is a small country that has been the scene of conflict for centuries. This is a small country with a freely elected democratic government. This is a small country whose population wants to be part of NATO. They want to be part of the West. If we keep turning this down after 25 of the 28 governments in NATO have voted in favor of Montenegro's accession to NATO, my friends, we would be sending a terrible, terrible message.

So in a few minutes, I will ask unanimous consent for us, as the U.S. Senate, to move forward with treaty consent.

First, I would like to yield to my colleague from Maryland, Senator Cardin.

The PRESIDING OFFICER. The Senator from Maryland.

Mr. CARDIN. Mr. President, first let me thank Senator McCain for his strong leadership on this issue and so many issues that deal with U.S. national security.

Montenegro is a small country, but the principle that no non-NATO country can veto accession into NATO is very much a major national security issue for the United States. Make no mistake about it. Russia is trying to interfere with Montenegro's accession into NATO.

I am also pleased to hear from Senator Shaheen, who has been one of the great leaders in the Senate on our European transatlantic relations, and I know how strongly she feels.

I just want to underscore points that Senator McCain made. I am the ranking Democrat on the Senate Foreign Relations Committee, and the Senate Foreign Relations Committee did approve unanimously by voice vote the accession of Montenegro into NATO. The Presiding Officer was part of that discussion, and I thank him for his help in moving this issue forward.

This is not a controversial issue among the Members of the Senate or the Congress. This is something that should have been done by now.

As Senator McCain has pointed out, 25 of the 28 nations have already ratified Montenegro's accession into NATO. It requires all 28. Another two are working actively on confirmation, and the last is the United States. We should be first, not the last. We should get this done. It should have been done before now.

The point that Senator McCain made I have to underscore because we know about Russia's engagement here in the United States in our election. Well, let me tell you something. As to what Montenegro experienced during their parliamentary elections, where Russia put money into that country and tried to do violence in order to prevent their Parliament from ratifying the accession into NATO, we have to stand up against that type of bullying by Russia, that interference by Russia.

As we are here today debating, Montenegro has been subject to a wave of anti-NATO and anti-Western propaganda emanating from Russia. There are also allegations that a recent coup planned had Russian ties.

Blocking Montenegro's ability to join NATO will have real implications for how NATO is perceived. Once again, Russia does not have a veto on our enlargement of NATO. It is in the United States' national security interests that we ratify Montenegro's accession into NATO as soon as possible. I hope we can do it yet today.

I yield the floor.

The PRESIDING OFFICER. The Senator from New Hampshire.

Mrs. SHAHEEN. Mr. President, I am happy to join my colleagues, Senator McCain and Senator Cardin, in urging the Senate to approve Montenegro's accession into NATO. It is long overdue, as they have both said. This is something that has been approved by the Foreign Relations Committee not once but twice--last year in the last Congress and again in January of this year. We have heard expert testimony from a whole bipartisan group of diplomats, national security experts, and former administration officials, urging quick action on Montenegro's accession. There is no reason for any further delay.

My colleagues here who have been such great leaders on the importance of responding to Russia's actions, of addressing their interference in our elections here in America, but also of addressing what they are doing in Europe, have said it very eloquently. We need to get this done; and 25 of the 28 member states have already ratified the protocol, according to their own procedures. The Senate must act.

One of the priorities of the NATO summit last year in Warsaw was bolstering NATO's resilience and its capacity to deter Russian aggression against NATO's eastern flank. At that summit, NATO invited Montenegro to become its 29th member.

As Senators McCain and Cardin have already said, Russia is opposed to Montenegro's accession into NATO. It has warned Montenegro of retaliation if it pursues NATO membership. Furthermore, we have seen what that retaliation looked like.

During Montenegro's general election last October, 20 people were arrested on suspicion of plotting, with support from Russia, to overthrow the government and assassinate the Prime Minister--all because he has supported NATO accession.

When we were in Munich for the security conference a couple of weeks ago, Senator McCain and I and the congressional delegation that was there heard from Montenegrin Prime Minister Djukanovic, who talked about what he experienced from the Russians and about the Russian effort to overthrow his government, a duly elected democracy.

Just last month, their chief special prosecutor announced that his government had evidence that Russia's Federal Security Service was involved in a failed coup.

Mr. President, I have two news articles about this story that I ask unanimous consent be printed in the Record so that everybody understands that it is very clear what is going on.

There being no objection, the material was ordered to be printed in the Record, as follows:

[From CNN, Feb. 21, 2017]

Montenegro: Russia Involved in Attempted Coup

(By Milena Veselinovic and Darran Simon)

Montenegro's chief special prosecutor has told a local TV station authorities believe Russian security services were involved in a plot to kill the country's then-prime minister and overthrow the government last October.

Milivoje Katnic said Montenegro officials have evidence that Russia's Federal Security Service was involved in the failed coup, according to his statements Sunday on Atlas TV. The allegation drew an immediate rebuke and denial from Russian officials.

Katnic said the plot was an attempt to stop Montenegro from joining the North Atlantic Treaty Organization, or NATO. "Behind these events are nationalist structures from Russia, but we now know that certain Russian state authorities were involved also on a certain level," Katnic said.

Katnic said the alleged mastermind behind the failed coup was a man named Eduard Sismakov, who is a former deputy Russian military attache in Poland. Sismakov was deported to Russia for espionage in 2014, according to the prosecutor.

According to Katnic, Sismakov is also known as Eduard Shirokov, and was issued a passport with the different name by Russian authorities.

"The passport was given to him by certain Russian state bodies under another name, and he is a member of the Russian military structures," Katnic said. "And his name is Eduard Sismakov, that is his personal identity and we will charge him under that personal identity."

Katnic added: "It is clear that the passport could not have been issued under another name as well as everything else--sending to Serbia, organizing everything--without the involvement of certain structures."

The Interpol Red Notice says Sismakov--listed under the name Eduard Shirokov--prepared acts against the constitutional order and security of Montenegro. The Interpol Red Notice is an international database of suspects that is shared with other law enforcement agencies. Sismakov's country of birth is listed as Russia.

Katnic said another alleged plotter is Vladimir Popov. Popov, who is of Russian origin, is also wanted by Interpol for the same acts, according to the Interpol Red Notice.

Katnic said another alleged plotter, Nemanja Ristic, was involved in the coup attempt, and Ristic has said he was connected to Russia's Federal Security Service. His task was to recruit a team to send to Montenegro to execute the coup, Katnic said. Ristic is wanted by Montenegro for attempted terrorism, according to Interpol's Red Notice.

The Kremlin's spokesman, Dmitry Peskov, on Monday dismissed Katnic's accusations.

"Day after day, we are faced with absurd accusations about Russia. Day after day we

[[Page S1829]]

deny these accusations. We say absolutely that there cannot be talk about the official involvement of Moscow in the internal events in Montenegro. Russia does not get involved and will not get involved especially in such countries as Montenegro with which we have a very good relationship," Peskov said during a conference call with journalists.

Montenegro is in accession talks to join the alliance after NATO formally invited the southeastern European county in December 2015. The move spurred threats from Russian officials, who are at odds with NATO over a multitude of issues, including Turkey's downing of a Russian warplane in December 2015.

At the time, Russian President Vladimir Putin called the incident "an enemy act."

Becoming an official member of NATO would be significant for Montenegro because, under the alliance's charter, any attack on Montenegro would be seen as an attack on all NATO members.

The ratification process for Montenegro to join NATO is in its final stages, according to NATO.

____

[From the Guardian, Nov. 11, 2016]

Serbia Deports Russians Suspected of Plotting Montenegro Coup

Serbia has deported a group of Russians suspected of involvement in a coup plot in neighbouring Montenegro, the Guardian has learned, in the latest twist in a murky sequence of events that apparently threatened the lives of two European prime ministers.

The plotters were allegedly going to dress in police uniforms to storm the Montenegrin parliament in Podgorica, shoot the prime minister, Milo Djukanovic, and install a pro-Moscow party.

The Russian fingerprints on the October plot have heightened intrigue about Moscow's ambitions in a part of Europe hitherto thought to be gravitating towards the EU's orbit.

A group of 20 Serbians and Montenegrins, some of whom had fought with Moscow-backed separatists in eastern Ukraine, were arrested in Podgorica, the Montenegrin capital. In Serbia, meanwhile, several Russian nationals suspected of coordinating the plot were caught with =120,000 and special forces uniforms.

According to a Belgrade daily, the Russians also had encryption equipment and were able to keep track of Djukanovic's whereabouts.

Diplomatic sources told the Guardian the Belgrade government quietly deported the Russians after the intervention of the head of the Russian security council, Nikolai Patrushev, who flew to Belgrade on 26 October in an apparent effort to contain the scandal. The country's interior minister Nebojsa Stefanovic denied the government carried out any deportations connected to the plot.

A source close to the Belgrade government said Patrushev, a former FSB (federal security service) chief, apologised for what he characterised as a rogue operation that did not have the Kremlin's sanction. In Moscow, a Security Council official told Tass that Patrushev "didn't apologise to anyone, because there is nothing to apologise for".

The Serbian government was further rattled three days after Patrushev's visit when a cache of arms was found near the home of the prime minister, Aleksandar Vucic. The weapons were discovered at a junction where Vucic's car would normally slow down on his way to the house.

Stefanovic said there were "strong suspicions" that an organised crime gang had been hired to kill Vucic for =10m, but he would not specify who was behind the alleged plot, saying further investigation would show whether people "outside the region" were involved.

"You know the people who don't like a strong Vucic or a strong government of Serbia and who could contribute some money, =10m or so, to see this kind of thing done," Stefanovic told the Guardian.

"We know that the people who were potentially hired to do this kind of thing were from the region, but not from Serbia, and that there were crime groups that are operating in the region that were involved. But these were just the trigger persons," the minister added.

"We believe that criminal gangs are just being used to do the job, but the motives are not linked to the gangs. The assassination of the prime minister is not something that even they would do lightly, we believe they are being used."

Since the discovery of the weapons, Vucic has announced plans to shake up the intelligence service, saying the security situation was "even more serious than we expected."

"There will be changes in the secret service," he told the public broadcaster, RTS. "I believed in the skills of people who didn't show that they have these capacities, but I'll take responsibility for this."

It is unclear whether there is a connection between the alleged assassination plots against Vucic and Djukanovic. But the intrigue of the past month comes against a backdrop of fierce east-west competition.

Djukanovic has been instrumental in pulling his country to the verge of NATO membership--an accession protocol was signed in May--which has dashed Russian hopes of securing a naval foothold on the Adriatic. According to the Montenegrin press, Moscow lobbied hard in recent years for transit and maintenance facilities at the ports of Bar and Kotor.

The importance of such facilities was demonstrated late last month when a Russian carrier and its battle group was denied refueling in European ports along the way to support the Russian military effort in Syria.

In Serbia, Vucic has been seeking a delicate balance between NATO and Russia, and the country's armed forces have conducted military exercises with both, although far more frequently in recent years with NATO. Vucic has also refused to grant diplomatic status to Russian officials staffing a Serbian-Russian humanitarian center established in the city of Nis in 2012, infuriating Moscow.

Western officials suspect the center of being a Trojan horse, which could expanded as a hub for intelligence and paramilitary operations in the region. Diplomatic status, they point out, would have allowed equipment to be brought in without oversight by Serbian customs.

Some analysts have suggested the operation could have been mounted as a "semi-freelance" one, giving enough distance from Moscow to be plausibly deniable if was uncovered.

"Both sides have an interest in playing this as a freelance, vigilante-type thing, it allows them both to save face. Whether that's actually true is unclear. There's simply not enough evidence either to support or disprove it," said Vladimir Frolov, a Moscow-based analyst.

"Judging from the amount of logistical and financial support they got, it looks likely they acted with at least a tacit understanding that this was sanctioned."

A few days after the would-be coup, a former intelligence officer, Leonid Reshetnikov, who ran a hawkish research institute in Moscow, was relieved of his duties by Putin. The Russian Institute for Strategic Studies has a branch office in Belgrade, and Reshetnikov had given strong backing to the anti-Nato opposition party in Montenegro.

A regional analyst who did not want to be named said his understanding from intelligence sources was that the incidents in the Balkans were probably linked to Russian attempts to gain influence and leverage in the Balkans in the run-up to an anticipated Hillary Clinton US presidency, which was expected to take a harder line on Russian activity in the region.

In Moscow, the Russian foreign ministry took a dim view of this Guardian report on the Balkan events. Maria Zakharova, spokeswoman for the Russian foreign ministry wrote: "The publication in the Guardian with a link to `sources' saying that Patrushev apologised for `Russian nationalists' who had planned to kill the prime minister of Montenegro is a classic provocation aimed at spreading knowingly false information."

Mrs. SHAHEEN. The best thing we can do in the United States in the Senate is to approve Montenegro's accession because that sends a very clear message to Russia that we are not going to put up with that kind of interference.

What I don't understand is why anybody in this body wants to prevent us from approving this accession. Are they supporting Russia in their activities? Are they opposed to NATO? What is the deal here? They need to come forward and tell us what their objections are. Why aren't they letting this go through? Why are they willing to stand up for Russia and not for Montenegro and not for Europe and not for the United States?

Those are the questions that I have, and I want whoever objects to come to the floor and tell us why they are objecting, because Montenegro and our NATO partners deserve at least that much.

It is now time to stand up strong for Montenegro, for their right to self-determination, for their right to join NATO, for the West and for NATO. I hope that we are going to be able to get this through this afternoon.

I will defer to my colleague from Arizona to make the unanimous consent request.

Mr. McCAIN. Mr. President, I want to thank the Senator from New Hampshire and the Senator from Maryland. This issue probably doesn't matter a lot to many of our voters. It probably is not something that is uppermost in their minds. But because of your hard work here in the Senate and your indepth knowledge of the issues and challenges that face this country, in what is arguably the most uncertain and turbulent time in the last 70 years, you have taken the time and the effort to learn about this small country, this small beautiful country whose only wish, whose only desire is to be a part of our community of NATO so that they can come under the umbrella of protection and move forward with a thriving democracy in a very volatile part of Europe.

I want to especially thank Senator Shaheen and Senator Cardin for their advocacy, affection, and appreciation

[[Page S1830]]

of the citizens of the small country who are only seeking what we sometimes take so much for granted. So I especially want to thank them.

I also want to thank the chairman of the Foreign Relations Committee, Senator Corker, who also was very involved in getting this through.

So, Mr. President, if there is objection--and I note that the Senator from Kentucky is on the floor, and I will say before I read this, if there is objection, you are achieving the objectives of Vladimir Putin. You are achieving the objectives of trying to dismember this small country that has already been the subject of an attempted coup.

I have no idea why anyone would object to this, except that I will say, if they object, they are now carrying out the desires and ambitions of Vladimir Putin, and I do not say that lightly.

unanimous consent request--executive calendar

So, Mr. President, I ask unanimous consent that at a time to be determined by the majority leader, in consultation with the Democratic leader, the Senate proceed to executive session to consider Calendar No. 1, Montenegro, Treaty Document No. 114-12; that the treaty be considered as having advanced through the various parliamentary stages up to and including the presentation of the resolution of ratification; that any committee declarations be agreed to as applicable; that there be no amendments in order to the treaty or the resolution of ratification; that there be 2 hours for debate, equally divided in the usual form; that upon the use or yielding back of time, the Senate proceed to vote on the resolution; that any statements be printed in the Record; that if the resolution of ratification is agreed to, the motion to reconsider be considered made and laid upon the table; that the President be immediately notified of the Senate's action; that if the resolution is not agreed to, the treaty be returned to the calendar, and that there be no motions or points of order in order other than a motion to reconsider; and the Senate then resume legislative session.

The PRESIDING OFFICER. The Senator from Kentucky.

Mr. PAUL. I object.

The PRESIDING OFFICER. Objection is heard.

The Senator from Arizona.

Mr. McCAIN. Mr. President, I note the Senator from Kentucky is leaving the floor without justification or any rationale for the action he has just taken. It is really remarkable that a Senator is blocking a treaty that is supported by an overwhelming number--perhaps 98, at least, of his colleagues. To come to the floor and object and walk away--walk away--the only conclusion that can be drawn when he walks away is that he has no argument to be made. He has no justification for his objection to having a small nation that is under assault from the Russians be part of NATO.

So I repeat again: The Senator from Kentucky is now working for Vladimir Putin.

I yield the floor.

The PRESIDING OFFICER. The Senator from New Hampshire.

Mrs. SHAHEEN. Mr. President, I just have to follow up on Senator McCain's comments. How disappointing it is that we saw the Senator from Kentucky come to the floor to object to something that is clearly in the national security interests of this country--to support Montenegro's accession to NATO. It is in Europe's interest, in Montenegro's interest, and it is in America's interest.

I have to agree with Senator McCain. He is working in support of Russia's interests in America or he is holding this hostage for something that is totally unrelated to what we are doing with Montenegro's accession into NATO. In either case, it is totally inappropriate.

When are people in the Senate going to stop holding hostage things that are totally unrelated to the work on the floor of the Senate and start acting like adults and doing what we ought to be doing in this body? It is so hard to understand why somebody is here doing that, and, you know, I am disappointed that he is not willing to come to the floor and say why he is holding this up. If he has a good reason, he should be here talking about that reason, and let's see if we can find a compromise. But if he is not willing to come to the floor and talk about it, what does that mean? What does that mean for the future of this kind of treaty? And what is Montenegro's right to self-determination and our national security interests? It is just unfathomable.

So I am going--I think we should all keep coming to the floor on a regular basis, and I am hopeful that if we do that, we will eventually be able to find out what Senator Paul's objection is and address that because we can't let this stay in limbo in perpetuity.

The PRESIDING OFFICER. The Senator from Maryland.

Mr. CARDIN. Mr. President, I want to underscore one point here because people watching this may not understand the specific request that Senator McCain made.

What Senator McCain asked is that this resolution be brought to the floor of the U.S. Senate with debate and vote. Every Member can voice their views and then vote up or down. Senator McCain is absolutely right: On a vote there are going to be 97, 98, maybe even more Senators voting in favor of this resolution. I hope it is 100 at the end of the day. But we have one Senator objecting to the consideration.

We have to have some democratic principles here. This is a national security issue. I think we should underscore the point of what Senator McCain was requesting. He didn't ask unanimous consent that it be passed; it is unanimous consent that we have a chance to vote on it.

Each of us could have cast our vote and expressed our views. We are not denying any Senator the right to be heard on this issue or to cast their vote on this issue. It is disappointing that one Senator is holding this issue up, and it is affecting our national security.

I yield the floor.

Mr. McCAIN. Mr. President, I thank my colleagues, and I know I speak for 90-some U.S. Senators with a message to the brave people of Montenegro who are upholding democracy, who have fought against a coup that would have overthrown their government, who cherish freedom, who cherish the alliance that it has held so long for so many years.

We will not stop until we ratify your entrance into the North Atlantic Treaty Organization. I pledge to the people of Montenegro that Senator Shaheen, Senator Cardin, and I, and many other Senators, will not stop until this resolution is passed and we can strengthen not only Montenegro the nation and NATO, but the region.

Mr. President, I yield the floor.

Mr. CARDIN. I suggest the absence of a quorum.

The PRESIDING OFFICER. The clerk will call the roll.

The legislative clerk proceeded to call the roll.

Ms. HASSAN. Mr. President, I ask unanimous consent that the order for the quorum call be rescinded.

The PRESIDING OFFICER. Without objection, it is so ordered.